April, 2023 update: To join the Multiavatar NFT allowlist, register on Spearmint.
Multiavatar NFT allowlisting (aka whitelisting) is now live!

To add your Ethereum address to the Allowlist, sign up for the Multiavatar account, open your account settings, connect your Web3 wallet (e.g. MetaMask), and sign the validation message.
Whitelist Your Ethereum Address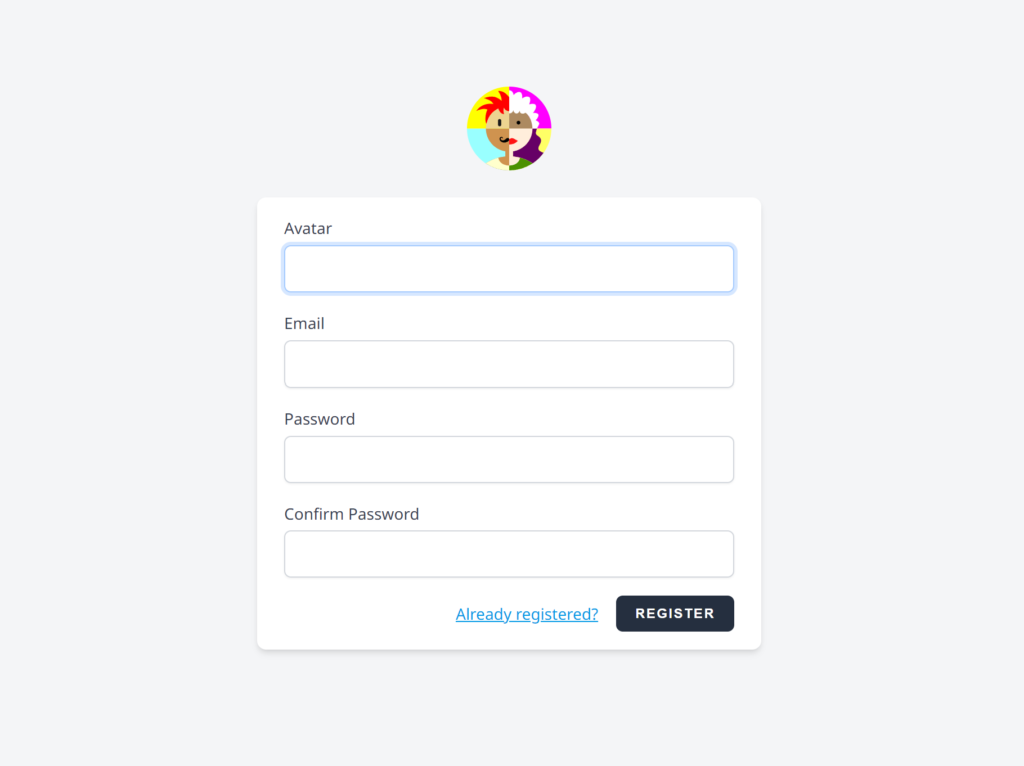 1. Sign up for a free Multiavatar account.
---

2. Open your account settings and find the NFT Earlybird List tab.
---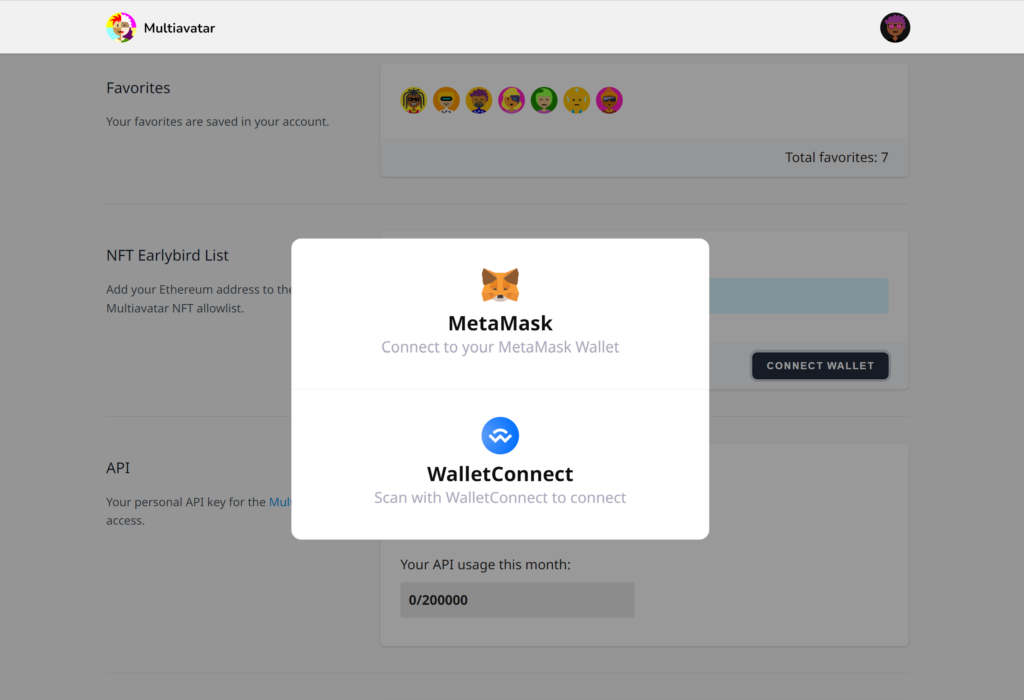 3. Connect your Web3 wallet such as MetaMask, and sign the message to validate the ownership of your Ethereum address.
---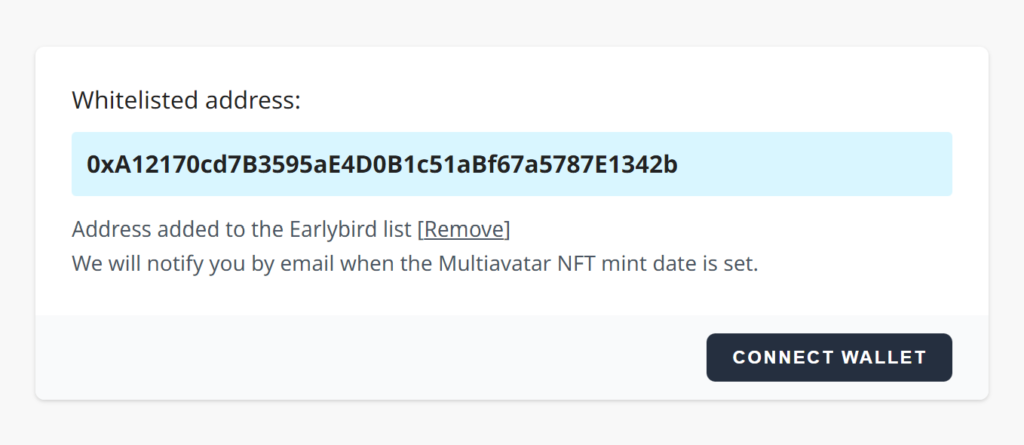 4. After the successful validation, your Ethereum address will be included in the Multiavatar NFT Allowlist and displayed in your Multiavatar account settings.
---
We will notify you by email, associated with your Multiavatar account, about important events related to the Multiavatar NFT minting.

Follow Multiavatar on Twitter, and join our community on Telegram.
---